Artist
CYRUS CHESTNUT TRIO
Executive Director
FRANK MOTEN
Recorded
SOUTH ORANGE, NJ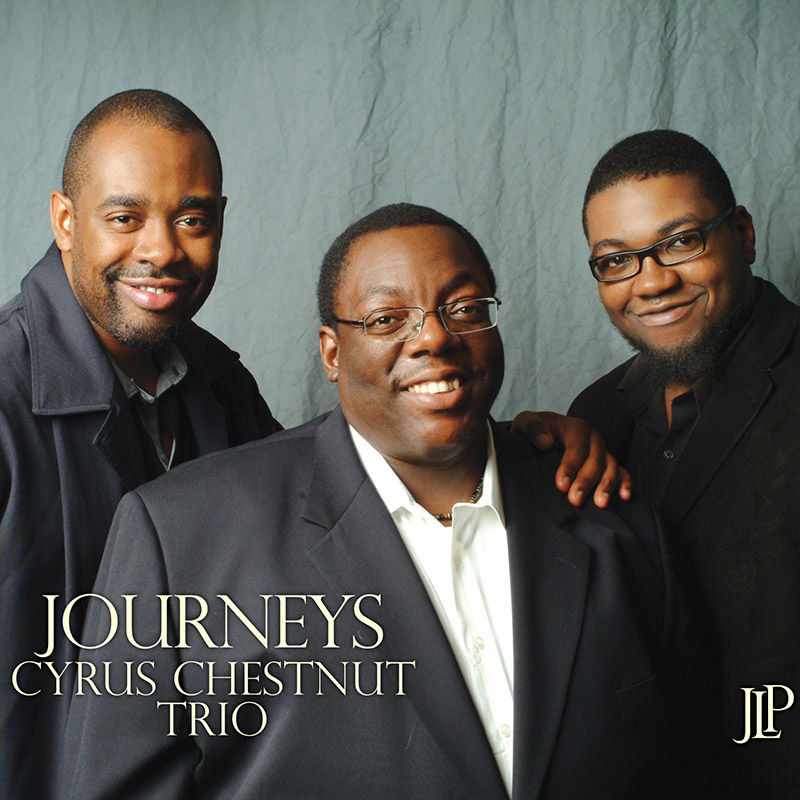 When a young musician makes a sensational debut, it's a moment that's thrilling and yet also familiar; similar fireworks flash with the arrival of each successive prodigy. But when that musician achieves true insight, through talent informed by experience, and lifts his work into a higher realm of achievement, that is a real milestone, rare and sublime.
Arguably, Cyrus Chestnut crossed that line years ago. But with the release of his latest album, Journeys, it's not arguable at all: He affirms his position as an artist among musicians, thanks to his mastery of one of the most challenging formats in contemporary music.
The piano trio is hardly a new concept in jazz. Certainly Chestnut has established himself as a giant in that format, through albums stretching back to his 1990 debut Nut and in countless appearances at clubs, concert halls and festivals throughout the world. Even so, Journeys, his sophomore release for the Jazz Legacy Productions label, marks a watershed moment in his ongoing growth as a pianist, composer and bandleader.
MUSICIANS
Cyrus Chestnut – Piano
Dezron Douglas – Bass
Neal Smith – Drums